Testimonials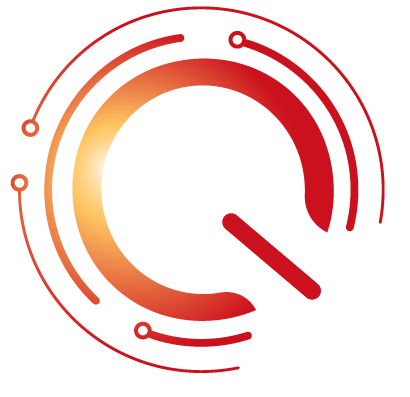 What Our Clients Say
We wish we could print all the satisfied repair comments here!
We've made thousands of iPod, iPhone and Mac users happy since 1994. Read what some of them have said about us!
Thank you for taking the time to learn a little bit about iResQ. We hope that you will give us the opportunity to prove to you that we are a unique company that can provide a valuable service to you as long as you own an iPod, iPhone, iPad, Notebook or Desktop Mac, which we hope is forever!
Customer Comments (not paid actors, real customers!)
Read a review about us written by the New York State Administrative Law Judges Association!
Also, check out our reviews by Google users!
Thank you, thank you. I just received my fixed ipad today and it works great. I am so glad that I did some research on the Internet and found your company. I was told by my family members that ipads cannot be repaired, and thank goodness they were wrong. I am a very satisfied customer!
-Belinda G.
Wow, I am so impressed at the quickness and superb customer communications that your Company has provided in repairing my daughters IPod. She is absolutely thrilled that her Ipod is on it's way back repaired so quickly! I really appreciate it and will highly recommend your Company to all my friends. You know it's nerve racking sending such an expensive item somewhere, but IresQ made this process so easy and your updates helped relieve all the anxiety. Again, Thank You and be sure I will use your Company for any of my future needs.
-Clark
iResQ is my place of first and last resort for various electronic devices. They are very competent, very honest, and very fast—I sent them my 4 year old ipod from Houston for servicing on a Monday, and it came back to me good as new on Wednesday morning. Van Morrison and Aretha are back singing to me, even better than before. You guys are a great service, and I have told everyone who has ever asked. Oh yes, the prices are unbelievably reasonable. I have tried local services, but they are very slow and too expensive for the slow service and the schlep across town. Please stay in business, and keep up the excellent work. I have you on my speed dial, and everyone should as well.
-Michael O.
I just wanted to say thanks for fixing my ipod, and doing it so quickly. Makes me want to go break my ipod again just to give you guys more business. I will most def suggest you guys to friends and family. Thanks Again.
-Aaron C.
Wow! So, I don't know how much better it could get. Sent late Friday. Back in my hands Tuesday lunch.
-Jay S.
To whom it may concern, Thank you for the excellent service! Who ever said, "Price, Quality, Speed – pick two" was a steadfast rule in business? The price you quoted, the quality you delivered and the rapid turnaround was simply amazing. I didn't skip a beat with my work thanks to you.
-Vince P.
Our Ipad arrived home only 3 days after you received it. Thanks very much for some mighty fine and efficient service! The unit looks like new.
-Peter R.
In a little over 3 hours, according to your courtesy emails, you received, repaired and shipped my ipad. Is your company run by God??? Or do you just have a direct line? I will sing your praises to anyone willing to listen.
-Candace S.
I just received my iPad 3 back from you after you put new glass on it. You received it, repaired it, and shipped it back to me all in the same day. I received it today, and I am beyond impressed with your service so, I am recommending you to everyone. You guys are fantastic! Thank you so much!
-Julie T.
In the time of 2 weeks I had 2 Macbook computers repaired by your company. The service was extremely quick and well done. I want to thank you for making the service affordable and fast. Keep it up!
-Aron N.
I wanted to express how awesome you guys were in the turnaround time on my iPhone. It was incredible and thank you so much.
-Danielle T.
I received the computer yesterday & it works well. Thank you for the repair & the wonderful service I've received.
-Mark G.
Bryan, I received the Touch in the mail today, it looks wonderful. Thank you so very much for all of your help, I will definitely be giving out iResQ cards and recommendations to anyone that needs service. Thanks again!
-Kerri B.
Eric and iResQ, you're rock n roll. Thanks for repairing my MacBook so quickly, you guys are the best!
-Tess B.
Thanks for the great service on my MacBook! Sent it on Wednesday and have it back on Tuesday. The customer service along the way was excellent, too!
-Dawn Q.
Thank you iresQ for Repairing my daughter's iPod Touch! I mailed it off last Friday & it came back today, good as new. The repair was fast & the service was excellent! you guys rock!!!!
-Kaysi F.
Still can't believe how fast you guys were, thanks for excellent everything! You will be recommended to all!
-John N.
Thanks for the speedy (and cheap!) repair to my MacBook Pro! Much appreciated!
-Michelle S.
Thanks for a GREAT service on my MacBook…the screen looks great…
-Anabel S.
iPad looks great. Recommended you to two buddies with broken iPhones. They couldn't believe the price/quality. You guys rock!
-Robby B.
Hi iResQ! My recent experience with you has been PHENOMENAL! I appreciate you so very very much!
-Rebecca D.
I must say you guys are on your A game. So far your service and friendliness has been off the hook! Thank you!!
-Dave R.
I got my notebook back and it works like new. You give great service, great prices, quality repair and quick turnaround. Thanks.
-Nik M.
I just want to say thank you for providing fast, affordable, and excellent service in the repair of my iPad (1s gen) screen. On the same morning that I ordered my new iPad (3rd gen), just an hour later, I face planted by iPad (1st gen) on the pavement. I was upset even though I had a new iPad coming because I planned to give the old iPad to another family member. Since the iPad was still functional and had only suffered damage to the glass screen plate, I was not willing to pay upwards of $300 to replace it with a refurbished version through Apple. I am so glad that I got the recommendation to try your service. For just $160 I got my screen replaced and my iPad returned to me in wonderful, usable condition in less than a week. Thank you so very much. I will be recommending your service to everyone I know!
-Megan M.
You guys are great!!! Repaired my shattered glass on my IPAD and it is perfect. The turn around time is phenomenal! Best customer service I have had in a long time. Thank you.
-Dennis O.
Dear iResQ – thank you, thank you, thank you…your easy-to-use and readily contactable customer service are a fresh breeze in this day and age. I just got my "old school" iPod back today with a hard drive upgrade from 60GB to 220GB. Oh, the possibilities. You guys ALWAYS do a great job and I appreciate your emphasis on customer service.
-Clark T.
I just wanted to let you know how happy I am with your service. You all did a great job and I look forward to recommending you to anyone who may need your services! 🙂
-Cathy S.
Thank you for repairing my MacBook. It's just like new!
-Sanjay R.
Thanks a bunch for the prompt service ! That's why I'm a repeat customer.
-Tim R.
I am so happy with your service and the price of the repair. Even though I sent you my mac over the holidays it was still fast 🙂 I will tell everyone about you guys 🙂
-Valarie G.
THANK YOU! for the fantastic service. I received my MacBook today, less than a week after I sent it to you. The new screen looks great! Very impressed with the quality and fair price for your services. Thanks again.
-Bryan L.
Got my mbp back from @iResQ today. Super fast service and the new screen looks great.
-Sara J.
Found you on the internet while searching on who/how I could get the LCD screen replaced on my iPad.(I dropped it, accidentally, of course). I was so impressed with your qualification and certifications . I confidently sent off my iPad and had it back in 2-3 business days. The screen is beautiful. Brian B. was so helpful in keeping me informed about a shipping problem and updated when the repairs were done. I have already recommended iResQ to one of my students and will use your facility again if needed.
-Renee R.
I gotta say, I am very impressed. Sent my son's macbook in on Friday via overnight, got it back today (Tuesday) good as new. For $179. Thanks.
-Robert H.
I just wanted to thank you so much. I did a lot of research and was skeptical about using the best value I could find to repair my laptop. I found your price to be the best and hoped that the quality of work would be good. I was VERY satisfied, to say the least, with the price of the repair, the quality of work done, and the efficiency of the turnover time. I sent my laptop in for LCD repair in my own box and used USPS Priority shipping on Friday. It arrived to iResQ on Monday morning at which point iResQ sent me an email at around 10am that my laptop had been received. Less than 4 hours later, I received another email from iResQ that my MacBook Pro was being shipped back. I received another email from UPS that a shipment was being sent my way. Tuesday noon I received my MacBook Pro and I was very pleased with the outcome. Thank you for making this such an easy process. I highly recommend iResQ and I plan on referring all my friends.
-Krystal M.
I would like to thank IResQ for the wonderful and friendly service I received with repairing my daughter's IPod. We are extremely happy with the results. IResQ staff were wonderful to work with. The turn-around time is incredible and the care of the packaging with the return of the IPod was amazing. It has been a long time that I worked with a company that showed courtesy and compassion to their customers. You can count on me to refer family and friends to you. I will always call on you when I require future service.
-Michelle M.
It has been awhile since a company really blew me away with customer service, but you all did. I was a little scared to send my son's precious iPod Touch off in the mail, but I couldn't find a reasonably priced authorized repair shop nearby and the Apple store just wanted to exchange it (with a $149 fee). The emails along the way and the fast turnaround were awesome. You all got the package at 10 a.m. and the iPod was on its way back to me that afternoon. I will definitely recommend you all.
-A. Stone
This company is AMAZING!!! I dropped my iPad on a tile floor. It shattered the glass to pieces. I sent it in to these folks and they fixed it up as if brand new. Can't tell the difference at all…..AND the Customer Service is like nothing you experience these days. Kept me informed every step of the way! Unbelievable….they take care of any "i" gadget you might have. Look 'em up if you need this service….highly recommend for sure!!
-Cheri N.
Repair was awesome, on time and the iPad looks great in white. Thanks guys! You rock, recommending to my pals!
-Tony O.
I was completely blown away with your service. Seriously, Apple would not repair my ipad but you guys made it look almost just like new considering the damage I inflicted upon it as I dropped it on a concrete floor. Thank you for superior service and superior workmanship. I have already recommended your company to 4 people. I found you through Google and just flat took a chance not knowing anything about your company. But now I can highly recommend you without worry because it was a superior job. Thanks again. Here's hoping I do not need your service again (no offense) but being realistic I know it will come around again.
-Ed B.
Thank you!!! You guys did a great job with my daughter's Ipod touch screen fix. Turnaround time was a snap. It was the first time I took a chance not using the maker of a product to fix an issue and I was a little worried but getting that package and the constant updated emails of what was going on put me at ease. You guys run a great company and I hope I don't have to use you..lol but I know if I need repair work who to count on and I will let others know. The smile on my daughters face was enough for me. Gracias.
-Cynthia N.
Great service….blew me away with the communication. Thanks for taking care of my iPad.
-Jim O.
Best customer service I ever received from any technical support team!
-Leah C.
Hey I wanted to write to you guys and commend you on a superb job on fixing the glass on my IPad 2. I couldn't be happier with the professional job, and especially how quick the whole operation of sending it, and receiving it back. You guys are fantastic, if myself my friends, or family ever run into any more issues with Apple products I will be sure to tell them IResQ.com Ya can't go wrong! Thanks again guys!
-Chris S.
Mick, please share this with your company. I sent my package out before 3pm on Monday. The repaired computer was delivered Wednesday morning before 10am. The best and fastest service I have ever had in my life (better than disney world!!). I discovered your company when I was looking online for information about repairing my screen on an online Mac forum website where someone posted that you do a good job for a reasonable price. I have now joined the forum so that I can post a comment about your exceptional service. I will be raving about iResQ. Thanks again!!
-Elena
Brian, I just wanted to write you a quick note to let you know what a great job your team did on Friday. I found my dvd drive on my macbook not working and needed it for a presentation on Sunday. When I called at noon, the guys told me to bring it right in and they would fix it while I waited. Damn if they didn't knock out the repair faster than I could eat my lunch. I feel really lucky to have a shop like iResQ right here in Olathe. Thank your team for me!
– David M.
Wow ! Just got my ipod touch back . And it looks great . Thank you so much for a quick and professinal job .I will recomend iresq to all my friends .
– Michael
Just want to say how please I am with your service, price and communication. Got my computer back and you did a great job! So nice when a company does more than what you expect and lives up to what they say. Will use you again (hopefully I will not need any tiime soon!) and I will spread the word.
– Cindy
Received my laptop back yesterday and am so very happy with the service. I was very upset when my daughter broke the glass on her macbook. I worried that the laptop was totalled. I quickly did a search and found iResQ and immediately shipped the laptop off. It was back same week (actually 4 total days). They shipped it out same day they received it after the repair. I couldn't be happier. Good as new (glass replaced). I will recommend these guys to everyone. Great customer service! I wish all companies were as responsive. Thank you!
– Glen A.
I received my iPod today and it's working wonderfully. Thank You, very much. I appreciate your fine customer service and the care you showed in helping me with my problem. I hope your New Year Is a healthy, happy, and profitable one.
– John B.
Just got my son's Macbook back for a screen replacement! Service done as promised and now he doesn't have to look at a black hole on the bottom of the screen! Highly recommended! Happy Holidays!
-Brad W.
iResQ Team, I just wanted to thank you for doing a great job on repairing my son's ipod. The turn around time was great, he received it the day before Christmas. He had gotten it on his birthday not to long ago and was all upset because his friend broke in on him while trying to place it on a docking station. I'm very pleased and I will use you again in the future and will also refer anyone in need of your service…Happy Holidays!
-Patrick C.
Just wanted to let you know I could not be happier… I realized my (old) iPod mini's battery was dead on Sunday 12/4 and here it is Wed 12/8 and I already have it back, fixed and without a scratch, for under $41 including the part(battery), labor and overnight shipping both ways. I am so glad I found you guys and am recommending you to all my friends and coworkers! Who doesn't have an i-something that doeesn't need repair??
-Richard P.
I recently had my macbook screen repaired by you guys. I just wanted to say thank you for a wonderful job, it works perfectly. And Thank you so much for replacing my keyboard and the cracked plastic on my laptop. That was really awesome, especially since I didn't even mention it. I am going to recommend your site to everyone who has a problem. Its really great to find a company who cares about their customer, and goes above and beyond.
-Enrico C.
I just received my iPad and it looks as good as new. Great job guys! I will definitely recommend you to friends and family!
-William P.
I want you to know I deal with about 50 companies daily, yet I have never seen a company or employee as dedicated as Bryan. Thank you again.
-Vinny C.
In all honesty, Holy Cow your Fast. I have been looking for a replacement for my iPod for about 6 months, I saw many company's that provided the service of replacement but they all looked shady. Once i found your website, it was perfectly designed. Easy to read easy to process. Your same day turn around service is absolutely awesome. I will be doing business with you again. And if you send me some business cards I will be more then happy to hand them to local repair company's in the area. You know the ones who do not know how to work on Apples at all, there are many in my area. Thanks and Best Wishes, -Jon Mc²
Dear iResQ (and Jeff—the guy who fixed my computer):
I love you. Seriously, you guys are so awesome. I got my computer back today and it is so, so lovely. Thank you for not only fixing the stuff I paid for but also pulling some sort of fancy magic to get me a new palm rest for free. ALSO. My computer is SO. CLEAN. It is very clean and white and new-looking and awesome. Thank you. Also my click-y button clicks real nice and smooth and quiet and doesn't make awkward noises like my computer is dying when I click it anymore! That is so great. Also also: I liked all the emails telling me where my computer was and how it was doing so that I didn't have to fear that it was getting beat up or emotionally abused in Kansas. So, in summary, you guys did an awesome job and if I ever break my computer again, (which, knowing me, is probably going to happen) I will absolutely send it to you!
-Elizabeth
I want to thank you for the excellent service on my ipod. I received it today and it seems to work perfectly. Your quick response to my problem with the first repair is much appreciated and I will recommend you to anyone who ever needs services. Thank you again!
-Suzanna
My local Apple store recommended that iResQ was the best place to go for replacement of an iPod headphone jack. Turns out they were absolutely right. iResQ repaired the jack within 24 hours of receiving my iPod and returned it to me promptly. My iPod is up and running again, and for a very reasonable price. I paid about $50 for the repair – well worth it, considering I've gotten countless hours of enjoyment from my iPod over the last 3 years, and now I can continue to enjoy it! Kudos to iResQ for efficiency, professionalism, and a clear, easily navigable website.‎
-Andrew
At 8 am on Wednesday I dropped my laptop. The screen shattered. At 10:15 am the folks at Apple told me my warranty did not cover the damage. They recommended iResQ. I dropped my laptop off at UPS at about 3pm on Wednesday. At 12:30 on Friday, it was delivered to me at home, perfectly repaired. From PA to KS and back again in under 48 hours and for $238, including shipping. I would count on them again without hesitation.‎
-Michelle
My son dropped his new iPod Nano and shattered the glass screen. He was SO upset. After a few calls to local Authorized Service centers and the Apple store resulted in a "buy a new Nano", I took to the web and found iResQ. A quick trip to the post office got the Nano to iResQ in about 36 hours. Got a nice email letting me know they had received it and just 3 hours later, I got another telling me it was fixed and on it's way pack to us in California. With shipping, packaging, and their parts and service, we're out only $40 instead of the $130 it would cost to buy a new Nano. My son is thrilled, I'm thrilled, and iResQ is now in my permanent list of folks to go to for help. What a great outfit! Thanks iResQ!‎
-Lee
I had a cracked ipod screen and Ipodresq repaired it quickly. The screen appeared brighter and better. I was totally satisfied with the results and the costs. The entire procedure was very simple and easy. I'm so glad I found Ipodresq. Thanks much, I am a satisfied customer.‎
-Doris
How can you beat a one week turnaround? A very professional business with very nice, capable people! I would recommend to anyone in need of their service. Thank you for putting the tunes back into my ears.‎
-Philip
I am very pleased with the service we received from iResQ. Their online repair process was easy to navigate, accurate and reasonable. The shipping options were great and the turn around time was excellent. Interaction with the staff was friendly and professional. I can recommend iResQ without reservation and will do so to my friends and family.‎
-MacDoc
When they say 24 hours they mean it! My screen on my Macbook Pro was cracked and it ran all over the screen and made it unusable. I had it appraised locally and it was $699 to repair it. I remembered seeing their ad on Facebook and found them. I sent them the computer on a Friday. Monday morning I got an email saying they received it. By 4pm that day, I got a Next Day Air tracking # email from them. I got it back on Tuesday and it looks as good as new. It took a lot of worries off my back, and it came in at $330. I usually don't respond to comment sections, but I HAD to spread the word of how thorough their service is. iResQ will certainly be bragged on by me.
-Jace
These folks are the best in the business. You will NOT find better service by anyone else in this country. I sent my daughters Mac in for repair because she dropped her phone on the screen and it broke. Under $200 and she had a new screen. After a couple of days the backlight would flicker when she moved the computer top. One quick phone call and the computer was on its way back to iResQ for a fix at no charge. Long story short, the computer was fixed and the sent it back NEXT DAY AIR!!! We have a house full of Apple products and there will NEVER be anyone but iResQ work on them.
-Brian in Tennessee
Thank you so much u guys are amazing and I'll recommend u to all my friends with broken Apple devices. Thanks again.
-Chris
iResQ, Thank you so much. I dropped my brand new iPhone 20 minutes after getting it and cracked the LCD. I had the phone shipped out to you by the end of that hour on a Friday. I get an e-mail around 2PM that Monday saying you received my iPhone and that it would be repaired same day. Not even 2 hours later, I receive another e-mail with a tracking number saying that my phone was fixed and sent back to me already. The phone works great now and I even bought an Otterbox Defender case to prevent this incident from happening again. I highly recommend iResQ to anyone who is having any issues with their Apple products and I know where to keep going in case of any future incidents. Thank you so much!
-Gerald
HOLY SMOKES! iResq (like) totally rocks!! Thanks for doing a GREAT job repairing our iPhones!! Sent them out Wednesday afternoon received them repaired on Friday morning – we're in California and you're in Kansas…. Huh? Really, how can that happen?!? Hopefully we won't be bustin up our phones again,but if we do, we know where to go!!
-Jack
THANK YOU. I am just writing to you (iResQ) to express my satisfaction with your customer service. I have visited the apple store a number of times with the same issue and I have not been able to resolve this current issue. With one quick click of my mouse, i was able to have my computer fixed with your company faster than i would have anywhere else and with better service then apple themselves. I am grateful because i was borderline ready to ship it off to another technician on eBay and considering the fact that they are in the business for financial gain, I would have had to pay to fix it even though they would have also noticed that it would be covered at no cost under apple care. I am doing my best to express my satisfaction even though this letter itself is an understatement. Thank you and the whole iResQ team and company for being so honest, fast and giving me such great service. Anyone else who i know who needs service will no longer go anywhere other than iResQ from this point forward. Thank You !!!
-Z. Joseph
I'm speechless. Your repair of my MacBook was second to none. I submitted my request online, received a shipping box immediately, sent in and got back my MacBook back in perfect condition. Fair price, service is second to none. My thanks to you folks and all that you did for me is beyond words! You are truly a first class operation.
-Lynn N.
I highly recommend using iResQ for any Apple product repairs. Apple store recommended them to me to fix cracked screen on my MacBook. I was worried about sending my computer off to be repaired–but it worked out great. I called them first to get more info and found them very helpful on the phone. The turnaround time was amazing! It went out via UPS on Saturday morning, was fixed on Monday, and it was back in my hands on Tuesday! They sent me email updates and answers to my questions. I suggest using the three-way overnight shipping. They sent me a box for my laptop with label to send it back to them with computer. I will keep the box in case I need to send it to them for any future repairs. THANK YOU iResQ!!!!
-Pat P.
Hi Mick and the team at iResq! I want to praise you for the great work you did with my iPhone. It looks as though nothing ever happened to it. Your service was great, professional and very fast. My emails and calls were answered right away and that for me says a lot about a company. I looked at several other places online that also fixed iPhones and I'm glad that I decided to go with you guys. Something about your website just made it seem like the right choice, plus the holiday special was definitely worth it. You definitely are the best (like a lot of other reviews I read). I would definitely recommend you guys to all of my friends with Apple products and in the future I will not think twice about sending my iPhone to you if it were to fail or brake again (which I pray it never does).
-Adil L.
HELLO Good people at IRESQ, I received my MAC yesterday and it was so beautiful! I am very pleased with the service, quality, price and turn around time. Please send my regards to the entire team.
-Luba
Hey guys. I just want to thank you for your awesome service. the guy at the apple store said they would fix the LCD for $750. the tech recommended you so i could save money. I am so very glad for your service. it was so fast. so safe. so sensible. so satisfying. I am so impressed, and my daughter was soooooo happy to have her mac back so fast. she promises never to sleep on it again. Then, to top it all off, Mick gave me a ten percent discount on the service. You guys should take over the world. and run it right!!!!!!!
-Nicole T.
Brad, came home from a challenging business day to find my repaired Ipod awaiting me – just as you committed. Perhaps like many listeners, a day without my music served by my Ipod is a like a day without color. I am especially grateful for the time you took to speak with me to explain the technical issue and your prompt response. End to end, the iResQ experience was simple and successful. Please know I am grateful.
-Matthew
Order received. Thanks so much for your prompt service & response. Mailed ipod to you from Houston on a Monday, it was repaired and shipped back to me the following Wednesday and I received it in Houston again on Friday. Emails kept me up to date on shipping & repair status. And it works like a top! Well done! We will be in touch again with any further problems!! Thanks…you guys rock!
-Wayne C.
The repair appears to be exactly what I expected. The surprise was the total commitment everyone at iResq displayed in this repair transaction. For many years I have spoken of the gang at Mac / PC Connection in New Hampshire providing the best customer service in the nation. You have exceeded them in what you provided and I thank you.
-Bob J.
I just upgraded my MacBook Pro's RAM and HD and WOW, what great service. From start to finish, the process was clear, easy and professional! This is my first upgrade, so I wanted to say thank you for the excellent work! Money WELL spent in difficult economic times! You guys are the best!
-Mike
just wanted to say that you did an outstanding job on my iphone repair and in an impressive amount of time…thanks
-Charlie C.
Thank you so much for your prompt and well-done repair of my iPhone. I have become quite attached to it over the last few months and felt lost without it the days while it was down. After trying the local Apple store, AT&T, and a private repair business, no one but you guys could deliver on the repairs. So I will spread the good word. You guys rock! Thanks again.
Bryan
Hey there, Just received my IPOD back – works perfectly – EXCELLENT SERVICE, will recommend you to everyone I know, Thanks again.
-Bob
I received my laptop today. I would like to tell you I am extremely impressed with your customer service! I was very pleased with Brad who received my original call. He took the time I needed on the phone to get my order going and answered all of my questions. I appreciate how your company kept in contact with me by email. I am extremely impressed with how quickly you repaired my MacBook Pro. When I pulled my laptop out of the mailing box I was pleased with how clean it was. Thank you very much for your EXCELLENT customer service. If I need any repair in the future I will think of your company first. I will also look for ways to recommend your service to others.
-Rebecca D.
fabulous job, well done and incredibly quick service. thankyou, thankyou, thankyou. I will recommend you to my many, phone dropping friends!
-Stephen H.
iResQ is by far hands down the best repair center i have come across. Sent them my Ipod Monday and got it back repaired by Thursday. They stay in contact with me every step of the way. and there service is above the rest, Great job guys….
-Mark A.
iResQ = (Good work, Fast turn around, Great service)GOOD WORK: I shattered the glass display on my iPhone 3G. I sent it to iResQ for repair. When my phone was returned to me it looked perfect with no imperfections. I was very pleased with the quality of workmenship.FAST TURN AROUND: I overnighted my iPhone to iResQ on Monday afternoon. I received my repaired iPhone in a nicely packed box on Wednesday afternoon.GREAT SERVICE: My iResQ agent Mick Myers emailed me updates when they received my phone and when they shipped my phone. I liked receiving the statuses. Mick was also very professional, courteous and pleasant to work with. iResQ is lucky to have Mr. Myers as an associate.-Brian T.
My law office is about 20 min away, and it is wonderful to have them as a resource for mac repair, ipod resq too. They always review the work to be done and help with the best solutions. Rapid service. Just one more reason to have a all Apple law office.
-Joe
I called iResQ because my ipod went dead. The person who answered the phone was very nice and we worked out the best way to proceed. They determined that my battery was dead and that would take care of the problem. We talked about other possible things to replace but he said that my ipod was in good shape and should be fine. He didn't try to sell me anymore service than was really needed.
I really felt good about this company and the way they handle business!
-J. Whitely
Awesome service !! The "Genius" at the Apple store quoted me $795 to replace the LCD screen on my daughter's Macbook (and 5-7 business days). Then he quietly suggested I contact iResQ. Left NY on Monday and was back to me in NY by Wednesday. Good as new. Oh yeah, and it was $550 less !!
Highly recommended!!
-Keith
Awesome service! cracked my macbook on all sides. They had my computer on Tuesday it was back in my hands on Wednesday. Looks like new!!!
-Sean B.
Great service. Fast turnaround, and an expert repair. Can't ask for more than that! Highly recommended.
-Orlando
Highly Recommended. Superb in customer service, quality and timeliness of repair, shipping and handling—just everything. Fixed my cracked MacBook screen and had it back to me before I even missed it. Will absolutely do business with them again!
-D. Dennison
Just wanted to say "thanks" for doing a great job on my ipod!! It was returned in the time promised and it looks as good as new. Thanks again and I'll make sure to refer you to friends and family.
-Monica
I just want to thank you guys for the amazing and affordable job you did on my Mac Book Pro. THe Apple store is smart for referring their customers for you when stupid things happen to their computers. The new screen is fabulous. The speed with which you did the job is also remarkable.
Thanks again.
-Colleen
Dear iResQ, Your company provided us with the BEST service I have ever received from anyone! In anything! EVER! Not to be believed. Your customer service was thoughtful and efficient. Drew was particularly helpful. I will tell anyone I can about your company.
Thank you so very much,
-Lawrence Somme
Thanks for the service you guys provide. I couldn't have been any happier with the pricing, speed of the transaction and the reparation of my ipod.
Thanks again!
-Aasim
I just wanted to tell you guys thanks for repairing my computer! The whole process was very quick and you guys repaired it for much cheaper compared to other businesses' quotes. It looks and works like new.
Thanks again!
-Travis
A couple days after I shipped my ipod to you for repair, I got a call from a soft-spoken young man who told me he had extracted the broken bit clogging my earphone jack and, since he didn't need to replace the jack, he would refund the cost of the part and send my ipod back that day. It arrived in two days, as promised, and has worked fine since. I figured the refund in question was maybe a few dollars, so, while grateful for the personal service, I didn't give it a second thought. Then my credit card bill came, and the refund was all but the shipping cost for moving my ipod to and from Kansas. That got my attention. I work for clients and I understand how hard it is to give back money already in hand, so I am especially grateful for this refund. From start to finish, iresq–and in particular the repair tech who handled my ipod–treated me and my ipod with care and respect. The unexpected and un-asked-for refund–a measure of honesty almost shocking in such a transaction–convinces me that iresq truly believes in serving customers well. Clearly, you empower your employees to make such judgments independently, and have created a culture of honesty and good faith. Thank you for taking such good care of my ipod and for treating me with honesty and respect. You can be certain I'll turn first to you in the future, and that I'll recommend you to anyone who asks. Feel free to use my words on your website; I'd like to be notified if you use them elsewhere.
-Ames
Just a note to thank you for repairing my son's video ipod! We received it yesterday in the mail and he was so thrilled to have it back. You guys are great–and so much more reasonable that going through the apple store, who told us it would be $120 just to look at it. Keep up the great work and I will pass on your website to all I know!
Sincerely,
-Karma
You guys are amazing I'll spread the word.
Thanks so much!
-Mark
You guys ROCK!
Thanks
-Gewan
I just wanted to say thank you for a wonderful service experience. I had my Macbook LCD repaired earlier this month (order 110396). Your group did a same day turn around during a brutal cold snap. The unit is flawless. I'm a infrequent member of Macrumors. However, I'll suggest your service whenever I can as I did here: http://forums.macrumors.com/showthread.php?t=641183
My 12″, 1.33 iBook is sadly disassembled across my table with screws taped to photos as I replace the hard drive. The 3+ year old book did not warrant your expertise. However, I have a full appreciation for your groups work as I contemplate a mid-day beer before reassembly.
Take care,
-Joe
Dear IRESQ staff First of all I want to thank you for fixing my macbook. When I dropped it last Friday I called apple who quoted me about 900 dollars to fix the LCD screen Of course i went to look for a new one. THEN, I found you guys on line. It was so difficult to believe your claims and the simple process of making it happen and just over 200 dollars. Out of desperation I trusted and sent my computer. Your staff called me and answered my questions promptly which eased my mind and the day after I sent it … it was mailed back…..I just received my Macbook back today and I felt COMPELLED to write this letter. I have rarely been so impressed by a company…. It was just so easy and fast, I can almost forget that the unfortunate incident ever occurred. I want to tell everyone……and I plan to tell everyone, IRESQ is INCREDIBLE. Thank you again, keep up the good work.
-Cyndi
Hello, I just wanted to email you guys to say how pleased I am with your service. I recently had a cracked macbook monitor fixed and I am amazed at how easy the entire process was and for that I am truly thankful. The order was processed and returned back to me in about a week in a half. Considering I had to ship all the way to Kansas from California with ground shipping I consider that incredible. The price was unbeatable and the employees seem to know exactly what they are doing. I will definitely recommend this company to all of my friends. My computer is very important to my life and thank you for taking such good care of it.
Sincerely,
-Lauren
Thank you iresq! Apple wanted to charge almost 200 bucks to repair the home button on my ipod Touch. You did it for $30. You are awesome! Thanks again and I've already recommended you to friends who are having trouble with their Apple products.
-Phil
I sent my Iphone in that wouldnt let me charge it. I was skeptical about sending it anywhere but I took a chance on your site. Wow, you guys didnt let me down. Thank you so much for the excellant customer service & fixing my phone. I will recommend you to everyone I know in the future.
Thanks
-Leigh
Hello, I just wanted to give a huge thanks and thumbs up to you guys for doing a PERFECT job fixing my MBP! After I cracked the screen, I figured it would take over a week do do the job, ship it to and forth, and so on; so I held on to it for my spring break. As a college student, not having a working laptop and be life ending! But once spring break came, I boxed up my notebook and overnighted it to you guys on Saturday night, you got it Monday AM, and you shipped it back out Monday afternoon! Incredible! I got it Tuesday around noon, and I must admit-I ran out the UPS truck like it was Christmas! I'm recommending you guys for everything MAC repair or update related to everyone I know. I reallyappreciateit and keep up the awesome work!
–-Stephen
I just wanted to say it was a total joy to send you my iPod and have it back so quickly fixed and in perfect condition with all my stuff still on it. I have and will continue to refer you to friends and tell everyone I know how great your service was. And if you ask me, affordable vs. purchasing a new one.
Thank you!
-Shannon
Dear iResQ, I just received my iPhone back from you. I am so impressed at the level of service, at a great price, in repairing my iPhone. I dropped my iPhone on Weds. morning. It is now 54 hours later and I am using it like it never happened. The repair price was very competitive with others, but for those who cannot live without there iPhone, I was drawn to the very reasonable prepaid overnight shipping for $29 and promise of same day return on a broken screen. Overnight shipping is expensive and this price was the decider. Instead of paying ATT $500 for a new iPhone, for a small fraction of that price I get to keep the one I have and not get roped into a new 2 year contract with ATT. While I hope no one I know needs your service, I will tell them that they cannot go wrong using you for future repairs.
Thanks again.
-Michael D.
Thank you so much for the quick service and the excellent replacement of the digitizer on my iPhone. I sent the phone in mid-afternoon on Monday 3/23 and have it in my hands Wednesday 3/25 early evening. I hope I don't need your service anytime soon, but if I do, I know what to do. My husband, son and I are long-time, loyal Apple owners.
-Susan
Got my iphone back today. all is well and i want to thank you for the fine service. #344616 it is nice to work with your business.
-Robert
Thanks for the excellent service, reasonable fees and courteous phone call. You are awesome and I will recommend you to all my friends and co-workers.
-Rolfe
Great service, I can't believe you shipped it so quick, got it today, installed it and you'd never know the difference! One question, how do you get the screens so cheap? everyone else is 30 bucks more + shipping! If I ever need my screen fixed I'm not doing it myself again, I'll just spring the cash and pay you guys to do it. Apple wanted 600 Bucks to fix my screen…I spent 158 + an hour of my time…well worth it.
–-Tim
Thank you for fixing my ipod. It was really, really helpful. I am very glad to have it back. from CSD. The above is from my 9 year-old son. The iPod looks great.
-M
Mickâ Great service. Great work. Thanks!
-Joe
Hello iResQ! Thank you so much for fixing my iPhone! I cannot believe how fast it was repaired, and it looks brand new! I would recommend your service to anyone! Thank you again for your amazing speed, service and repair skills!
-MeganFantastic job! Thank you so much, my cracked iPhone looks good as new now with its new screen, and works like it did before I sent it in. I will recommend your service to anyone with an iPhone. Very quick service and impeccable work!
Thanks again,
-Josh
Thanks for the excellent customer service and incredibly quick repair of my iphone. I couldn't believe that I got it back so quickly! I will definitely pass along the business cards and recommend you to everyone I know.
Thanks!
-Colette
Just want to say how impressed we are with the handling and efficiency of your staff and delivering as promised. Kudos to Kirk, whom handled our original call and order processing. I am impressed with your shipping and follow-up by email of shipments and delivery. Really good work, happy Easter.Thanks,
-SylviaYou guys rock!
-Bill
Mick, I just wanted to drop you a line and thank you and your company for the fantastic repair & turnaround you did on our Macbook. Nice work 🙂 You will be getting more work from us and I look forward to doing business with you.
Sincerely,
-Billy
I can not express how impressed I am with your company and the service. I was very worried about sending my six month old laptop off to be repaired. (college son sat on it) It arrived and immediately the repair to screen was made and back to my salon! I can not believe how quick you guys are! My salon (we use all apple computers and salon software from apple) will tell all our clients to send their computers and etc. your way. Yall are the Best!
-Cathi
Sarah, Thank you for your quick repair of my son's ipod.
-Debbie
Hi — You recently replaced the Superdrive in my iBook G4, and I just wanted to send a word of thanks for a very efficient and well-organized service. It was all done well, on schedule, and the communication with the customer was good.
Regards,
-David
Just wanted to let you know how pleased I was with your service. I sent my daughter's iPod in for a new hard drive and I was very impressed that you were able to complete the work in time for her to have it before her winter vacation started. Everyone I talked to at your company had such a terrific can-do attitude and assured me they would do their best to meet my extremely aggressive deadline.
Thanks again, and I won't hesitate to recommend you to others,
-Eric
Hi! Just a little feedback from a happy customer who tells everybody else about your great service. We are ready to send you 2 more iPods. As usual, it takes us "forever" to find a link on your site to a printable "work order" to send along with our package. Last time I finally had to call you for instructions on where to find it, and that costs you time. Perhaps you could place it in a few very visible places for customers. Just a feedback.
Thanks for your service,
-Steve
Thank you iResQ for repairing my macbook so fast I nearly got whiplash! One week turn around over a HOLIDAY? Excellent customer service? Prices that are BEYOND fair? You certainly nailed it! I am absolutely, completely, and totally in love with your company!Rest assured I am telling every single Mac/iPhone owner that I know to bookmark your website for future reference. I even have friends at my old employer (AT&T Wireless, B2B & Large Biz sales) who now have your information & the feedback from them is that their customers dislike having to deal with Apple on repairs & are glad to know there are other fast, reliable, and reasonably priced options out there.Again, thank you for taking such great care of my needs & for repairing my laptop so quickly!
Kind Regards,
-Jeannine
I received my iPhone back in the mail today from you. I wanted to write and express my gratitude for and satisfaction in your services. I dropped my iPhone several days ago and cracked the screen. I thought I could fix it myself and ordered a cheap replacement part on ebay. Of course, I tried to fix it myself and only ended up messing things up even more. That's when I was referred to your site. I overnighted my phone to you and two days later it is back in my hands in perfect working order. Heaven forbid I should drop it again or need future service, I will be coming directly to you.
Thank you again for outstanding service.
-Steve
We received our iPod yesterday and are extremely happy with the service we received from iResQ. The service was fast, reasonably priced and your communication was exceptional. Thank you for your professional, friendly service.
-Glen and Cheryl
My daughter IPOD stopped working and found your site and looked ok. Your service was great without any worries or confusion. thanks for that and if you have a place to do a critique then let me know.
-Greg
Hi, just wanted to say thanks for the great service and the fast turn around time with my Macbook Pro. The lcd screen was replaced expertly and it looks beautiful!
-Andrew F.
Thank you so much! I just got my fixed iphone, fast and save! You are the best choice in the market!!!!!!
-Paulina
You guys are awesome! Thanks for you great service! I just got my phone back J
-Margo
Hi Jeff, I just wanted to let you know, I received my iPod and it is back in business!!! I was so pleasantly surprised when I turned it on, and realized that my songs were still there!! I am recommending your service to ANYONE I know that has an iPod and hope to not have to use you again in the future (because that means something broke again), but in the event I need repair, you will be my first and only stop! Thanks again!
-Megan
I just want to say thank you for the quick turn-around on my iPod repair. I can't thank you enough. I am very technically challenged (being a 68-yr. old retiree), and I had to reinsntall my iPod and iTunes, but I finally accomplished it, and I couldn't be happier. I have told others about your wonderful site, and the very nice people I dealt with. I'm now in the process of trying to put back my 700 songs, but that will keep me busy for awhile. And to think I sat around for 2 yrs. wishing my iPod would work correctly!! Thanks again and again.
Sincerely,
-Mrs. Sonja A.
I'm the dummy who had the wrong address on his Macbook box and asked you guys to change the address after it was picked up. As you can imagine, I was quite antsy about this and first thing this morning, checked the UPS tracking. What a relief to see that the UPS tracking shows that you made the change with them less than half an hour after my request! And it was after hours for you guys, I believe. I just want to say thanks. A ton. This is the second time I've dealt with you guys and I'm nothing but happy. I love that I can know by first name exactly who is working on it, who is managing the process, etc. I can even go online and see your pictures and the music you like. Dang. I wish that I could look forward to doing business with you again, but who wants their precious Apple goods to break? BUT, if ever any of my MacbookPro, Powerbook, 4 ipods, or 2 iphones should need some triage, there is no question–none–that i'll be ordering one of your cool brown boxes. Thanks for the efficiency and for your company's culture. They both set you above the rest.
-Craig
I wanted to say thank you so mutch for fixing my iphone it looks great
-KaT
I just wanted to take a minute to thank you for returning my IPOD back to me as quickly as you did. When I broke the screen on my ipod video, I was heartbroken. I had no idea you could fix them. I called Apple but all they wanted to do was sell me a brand new one, and I couldn't even transfer the music. I'm on my way overseas for a while, and I was worried I might not get it back in time. You have far surpassed my expectations, and your prices cannot be be beat. This is one of the best services I have ever used for anything. I will and already have sent everyone I know your address. Thank you so much, my IPOD is my lifeline.
-JOHNNY D.
Hey! Just wanted to send a HIGH FIVE to all who helped to bring life back to my iPod! As I am sure you probably know, when your iPod dies, it's kinda like loosing your best friend! I received my iPod back on Tuesday morning and sure enough, he was alive and well. I am so THANKFUL to you guys : ) Keep up the good work and continue saving lives–of iPods, that is!
-Jessica
I cannot thank you enough! I can't wait to be playin my tunes again.
-Neil
Hi Jeff, your service is excellent. Very very prompt. AAA+
-Stanley
Thank you for prompt service and shipping, you guys are great.
-Marcus
Wow! That was quick! I work as a Lead Genius at an Apple Store and I heard you guys were fast but this is amazing! I will definitely refer your services going forward where I can! Thanks a lot!
-Bobby Jones
Thanks so much! I got it and it works better than before I smashed the screen! 🙂 -Laurabelle :-P….
Serious? You guys fixed it? That quick? WOW! Thanks,
-Mike
I used your 3 day iPhone screen repair service and was thouroughly impressed! Your price was similiar to the Apple store, but my phone is unlocked so Apple wouldn't touch it. I am glad they didn't because your service was far more convenient. I also think Apple replaces, not repairs, so I would have had to reset up all of my phone features. I purchased your service at about 1:00 pm on Monday, a box arrived Fed Ex on Tuesday all packed with custom padding to carefully cradle my iPhone. I followed the simple instructions for packing and actually forgot to include the card with information about me. I gave the box with my iPhone in it back to Fed Ex the same day (Tuesday), and the repaired iPhone was delivered to me on Thursday. It looks brand new and works beautifully. Thanks so much for the truly excellent service and saving me from buying a new phone! I hope I don't drop the phone again and crack the glass screen, but if I do, you will definately receive repeat business from me!
-Alison
Dear Folks — I received my repaired Mac PowerBook G4 today, all in good shape! Your promises and services have been outstanding, and I will certainly share my great experience with all my friends. You are to be congratulated on really coming through! All the best,
-Dave Dorn
You guys are great, thanks again!
-John T.
There's so much hype about service and customer commitment these days that I mostly just ignore it. Not this time. Your company promised to provide iPod repair service in a way that's convenient for the customer, do your work quickly, price your service fairly, and do the work right the first time. You met all your promises and exceeded my expectation for speed. I got your well-designed shipping box on Monday and sent it back the same day. I had my iPod back and working by 2 PM Wednesday. That's incredibly fast. Thanks – great job.
-Howard Goldberg
The iPod has arrived and I will recommend you guys to anyone. Totally professional operation you have there. Sincerely,
-Cheron Kelly
You folks are awesome. I'm sure something wonderful is coming your way. Thanks!
Thanks for a job well done, a fast job well done!,
-Colleen
I had to write to tell you that you have the most amazing service. I can't believe how quickly you got this computer back to me, and at less than half the price of going through Apple. I'm grateful to the the Apple Genius who told me about your company!
-Diane
Jeff, We discussed the options and he had the repair completed much sooner than I anticipated or expected. I just wanted to let him know that I thought he did a great job and I will definitely pass on iResQ to others that need your service. Its great to have customer service and technical skills rolled into one. This is missing in today's market and I'm glad iResQ maintains those traits. Thank you and I look forward to doing business. (Well not actually because that would mean I broke my iPhone) 🙂
-Chris
Dear Iresq, Thank you so much for all of the hard work that you do for everyone who has Ipod trouble. Whenever I have a problem with my Ipod I always feel better after talking to one of your representitives. I honestly don't know what I would have done with my ipod if it wasn't for you guys 🙂 Thanks also for sending my ipod back via overnight shipping because I'm eager to get it back! Keep up all the hard work, we really appreciate it!!! Your friend,
-Scott
My daughter received her iPod today. We charged the battery, and she is back online. Thanks for good service at a very reasonable cost. I really appreciated it!
-Matthew
I have to thank you guys… my daughter's ipod was in minneapolis on wednesday am… we got it shipped to you, repaired, and back in her hands by friday afternoon, in time for her to have it for her 7 am saturday morning departure on a mission trip to Mexico… fantastic! Thanks so much!
-Paul
My old ipod has been brought back to life! Thank you so much! Lisa Duke
I could kiss you-seriously! I'm in law school & cannot go a day without my mac! You guys are fast! 🙂
Hi, I just want to say how delighted I am with your service. It could not have been a quicker more efficient turn around. I was ready to junk the Ipod and had decided to leave it with Apple for recycling on my next visit to their store. Now, thanks to your great service I have a like new Ipod which works perfectly and is great for my car. Thanks! I could not have hoped for a more efficient repair service. Sincerely,
-Derek M. Hughes.
I received my Ipod today all fixed and the music was still on it! I never had such speedy service and such good service in my life and I am an old man Thank You so much.
-Paul F.
I just wanted to take a minute to thank the staff there at iResQ. I was the first person in line to get an iphone in our town, and dropped it no more than 24 hours after having the extreme pleasure of owning this wonderful new invention! As you can imagine, being without it was very disappointing at best. I was referred to your service by my local Apple store, and could not be happier with the service you have provided. I look forward to receiving my newly repaired phone tomorrow, and willÊdefinitely keep your number handy for any other Apple product repair needs. Please pass along my thanks to Troy and your team of angels! Many Thanks,
-Shawna
My ipod is working better now than when it was new. Your service is all you claimed it to be. I reformatted the ipod from itunes and everything is there. I will recommend your service to everyone I know. I will tell them to forget Apple (waste of time and frustration) call or visit www.iresq.com. Sincerely,
-Kathy
Hey guys – Just wanted to let you know that I was really surprised by your amazing customer service. My ipod battery needed to be replaced and I was a bit skeptical on what to do since the apple store didn't offer me a very good option. However, you all made the transition painless and notified me every step of the way (ie: when the foam shipping box would arrive, when you received my ipod, what work was being performed, when you mailed it back out) It's nice to know that a business still exists where the customer service is friendly, responds quickly and does the work correctly I've been recommending your company to all of my friends that own an ipod. Again, you guys are the best!! Thanks
-Matt Cachine
Dear iResQ, what a really positive experience this was. Everything was done exactly as expected and as you said it would. I am very happy with your company's service, thank you! Also thanks for "talking me into" having the removed drive put into an enclosure, that's been very useful already and it's a very nice enclosure with a case, can't beat that! Thanks again,
-Peter
I received my Titanium PowerBook back from you guys after having both hinges replaced (thanks to Transportation Security Administration for breaking them both!), and I am very pleased with iResQ. I compared all of the entities offering hinge repair/replacement and chose iResQ. The process was VERY painless at iResQ. Box arrived on Monday, PowerBook arrived back fixed on Friday. All of the process was very clearly outlined and the DHL return was very easy. I'll recommend you guys again – and again. Regards,
-Joe
Got my MacBook back today and it looks and runs great. Thanks for doing a great job!
-Mark A.
Excellent, Thank you John. My business partner dropped his 4G and needs a new LCD !!! Nice to see there is a world of iPod support out there since Apple feels the world is going to buy their disposable devices forever!! Best regards,
-Anthony J. Miranda
I apologize for not getting the employee's name, but I called at 1406 [Arizona time] today for help repairing an ipod photo that had separated. The gentleman was kind, patient and beyond helpful. I believe he saved me near $300 by guiding me through a repair over the phone. I wish to say thank you and your company will receive my recommendation to all of my friends and family.
-Oliver Zufelt
I got my laptop and everything looks great. It was very fast and easy to work with your company. I was at first hesitant shipping my laptop to a company I did not know. Everything exceeded my expectations and I will definitely use iResQ again and recommend it to others. Thanks again
-David
I received my package Wednesday afternoon. Thanks for your prompt attention to my iPod and the thorough follow through on all aspects. My ipod is beyond resq, but if I ever need service on future ipods, etc., I will definitely use you again and I will definitely recommend your company to anyone I know in need. It's very reassuring that a reputable, trustworthy company is available with such quick turnaround.
-Cindy Martone
Thank you so very much for fixing my Ipod. The swift service is greatly appreciated. You will certainly be recommended to all my friends and family. Thx,
-N. Collins
Just wanted to send a quick "Thank You" to iResQ in general, and the technician who got my iPod working again for me.I attempted to repair a hand-me-down iPod 3G myself, and had pretty good success…. until I buttoned it all up and tried to restore it. No good. I had already replaced most every component and didn't know if I'd done it wrong or just hadn't found the issue.But I did know who to turn to!Thank you for correcting the issue. Turns out that when I replaced the original 10 gig Hard Drive with an upgrade 20 gig drive I had incompletely attached the hard drive cable to the logic board. Silly mistake. The iResQ technician diagnosed my error, corrected it, and restored the iPod for me (at no charge)!The now completely overhauled iPod was back with me less than a week from when I shipped it to you. I couldn't be more pleased!

So please pass along my compliments to the staff!
-Allen Fields

I'd recently dropped my 60G Video IPOD while on vacation, cracking the screen. I moped around for a couple of weeks, not being able to watch video, and having only 2/3 of the screen available for choosing my music. I finally realized things were fixable, and found you guys online. I called IRESQ from VA on Monday afternoon. My IPOD shipping box came on Tuesday, and I had my brand new looking IPOD, with a brighter screen than it was new, by noon on Thursday. Now its "peace, love, and a healthy IPOD". Thanks
-Scott H.
Thank you very much for fixing my Ipod as you can imagine it's never a good feeling when it is not functioning. Your expedient repair and return is much appreciated. Thanks again for your expertise. Sincerely,
-Jim Walsh.
Hey, I wanted to say thanks for the fix on the iPod. Very nice, very swift response. Very cool company. Thanks,
-Katie Schweit
As always, thank you for your wonderful service! We will continue to use you in the future!
-Teresa Campos
Greetings!!!! Just a quick note to say thanks for the lightning quick service!!!!! It could not have been any better!!!!! My son was heartbroken when he came to me about the screen on his IPod and it only took a second to find you guys in a Google search. The Overnight Shipping concept really is impressive as these kids nowadays have no patience and he would have driven me crazy until it was fixed…. I appreciate the use of FedEx as I work for FedEX Ground!!!!! So Cudos to your Tech department and I have you guys bookmarked for the future. (Which I hope doesn't happen!!!!). THANKS!!!!
-Dave Beaver
Wow, Thank you very much for your help on this. I didn't think that it would be so easy to fix this problem. (I went to the Apple store and I actually got better service from you guys.) If ever I have another problem with my iPod, I am most definitely coming back to you guys for help. As it is I'm having problems with a few other devices in my home, and if iResQ were available to help me, I would come to you guys for service in a heartbeat. Well organized, good personal service, and overall satisfaction. That is what makes you guys stand out. Thanks Scott and all of you iResQ folk.
-Tim Stephen
iResQ, I just looked online at my e-mail and noticed that you guys shipped out my iPod TODAY!. I just shipped it out a couple of days ago. YOU GUYS ROCK!!! And the price was reasonable too. Thanks for giving me such great service. By the way, I found out about iResQ from a Mac Store in Brea, California. The other guys need to be taking lessons on customer service from you.
-Frank Galvan
I want to thank you for fixing my ipod screen. I haven't listened to my music in 4 months because I couldn't get it fixed til I came across you guys. The apple store in the Southcenter Mall recommended you to me so I figured why not give it a try. You guys were so fast at fixing it and getting it back to me that I'm surprised. I'm so happy that now I can finally rock out where ever I go and know you guys defiently kick ass. I would remmond you to anyone that needs a cheap fix with great service to anyone who has an ipod. My mom is getting one for mother's day and if hers has a problem she and I know where to go. Thanks a bunch you guys totally rock.
-Meghan Lantz-Kent
Absolutly the BEST service, delivery, repair from any company that I have ever delt with. Thank you,
-P. Crocker
John, Jake, In today's self-gratifying, profit driven world, your service stands out as a shining example of the way business should be done. The ease of the website, the helpful service technicians, the confirmation e-mails, and the outstanding turnaround time are to be highly complimented. I have received the repaired iPod and it works like the day it was purchased. Thank you,
-Phil Ghent
Thanks again for the top notch customer service! I really really appreciate you fixing the same issue, even though it was outside of the warranty period. I really do appreciate that and will be sure to send everyone your way in the future. Thanks again.
-Michael T. Nelson MS, CSCS
Hi Mr. Haughey – I got the iPod back today. Thanks so much for the repair. I see that you even fixed the uneven wheel and center button! My wife told me there was a loose connection, but couldn't tell me anything else. Could you please let me know what repairs were done? I am so thrilled it is fixed! You guys ROCK! Sincerely,
-Ken Byerly
I don't know how you do it. Just amazing. I call on Monday, get a box Tuesday, send iPod on Wednesday, you get it and repair it on Thursday, and I have it back by Friday morning at 10:00 AM. Makes me wish I had more work for you guys to do. I will definitely be recommending you to anyone who needs iPod work. Thanks a million. The only thing that would've been better would have been if all of the music could be transferred from the old hard drive to the new. Now I have to reload everything. Small price to pay. Thanks again.
-Kevin T. Jones, Ph.D.
WOW! Such spectacular service!! I was sitting here reading and responding to your e-mail about my repair and the DHL truck pulls up in my driveway!!!!! Thanks for the speedy service and communications throughout the repair. The article that was in our Sunday paper about your service was a godsend. I will recommend your site to all my friends and family and thanks again.
-Ginger
John, I was really surprised to see a package from DHL in my door at 11am today! 15 minutes after I opened the package my ipod was charging again and with the new battery; probably won't go dead in 15 minutes. Apple created a good product with decent software but when my battery died a year after I bought my 4 gb mini I was really disappointed. When I heard replacement through Apple was rumored to be nearly half of what I paid originally for it; I swore I would never own another. After hearing that there was a booming ipod repair market the other day on TV I did a google search and found you guys. I read some testimonials and then ordered my battery around lunch time yesterday. The 24 hour turn around time you guys provided was AMAZING and I will certainly do my best to promote you to anyone needing work on an Apple product. Thanks,
-David
Dear iResQ, My head is still spinning! Wow, nothing happens in life this fast! Thank you so much for the speed of repair on the LCD replacement. You mailed me a box on 2-27-07…I returned it that same evening around 4pm. I received it back completed on 3-01-02 (less than 48 hours later). Amazing! I would recommend you to anyone and certainly use your services again! Oh yeah, and the price was also fantastic! Thanks so much!
-CM
John, I'm absolutely positively 100% delighted with the service. You guys give new meaning to "over night" and "customer service." It's tough to find fast, quality repairs at a reasonable price these days but iResQ has high marks for all three. Thanks so much and you can be certain I will tell anyone who needs iPod repairs that there's no use searching – iResQ is the way to go. Sincerely,
-Joanne Widener
Scott, My iPod just arrive and all well! Thanks to you and your company. I really appreciate the great service. I will recommend you guys to all my friends with sick iPods!
-Joe Law
I just wanted to compliment you on the timeliness of your service. The DHL package with my iPod went out to you on Monday afternoon, & I was completely surprised to get it back Wednesday morning by 9:00am, with the new HD installed & formatted & ready to go. I was expecting to be iPod-less for a week. Thanks for such speedy service!
-Terence Shek
To iResQ: I received my two iPods via DHL yesterday, and both work as good as new. Thank you for providing such a reliable, efficient, and professional service for us iPod owners. The turnaround time was magnificent, and the prices were very reasonable. The service call to me on Tuesday was concise, efficient, and full of useful information, and I appreciated his professional and friendly manner. Thanks for returning the swollen iPod battery that caused the problem with my 2nd-generation iPod. I'll be in contact with *YOUR COMPETITOR* to find out what remedy they'll offer for a defective battery that cost more than the one iResQ installed and that lasted less than ten months. Thanks again. Very satisfied customer,
-Jim Abram
I have recieved the battery and wanted to say Thank You, great service, and it only took one day to ship!
-Kevin
Just wanted to say thanks to everyone who helped in the repair of my iPod. I was devastated after I dropped my 60 GB in the dog's water dish and if it wasn't for your astounding abilities, I would have had one expensive paper weight! Your customer service employees are friendly and encouraging and I have already told every iPod owner I know about my great experience with iResq. Thanks again!
-Kimberly Cook
Got my G4 back today and it works like a charm. What a great company you have out there! I'll recommend you to anyone needing some quick and reliable repairs. I'll also try and keep my computer away from drunken dancers from now on! Thanks for a job well done.
-JP Patrick
Thank you everyone!!! What a great system, service, business you have. The price was right, timing incredible, nice people you can actually talk to on the phone—– all around GREAT customer service. We got my daughter's ipod off and back all within a week of our first conversation even at this busy Christmas time.
-Martha Davis