Electronic devices are the lifeblood to any medical facility.
As the healthcare industry becomes more reliant on hand-held electronic devices, losing the ability to access the vast amount of resources in your network can be life threatening. From desktops to tablets and cellular phones, each serves an integral part in the minute to minute decisions that must be made as well as real-time record updates. Ensuring your healthcare workers have a properly functioning device that integrates them into this network is critical. We work with your organization to optimize specific repair needs and customize shipping solutions to keep your team on the front lines caring for patients and saving lives.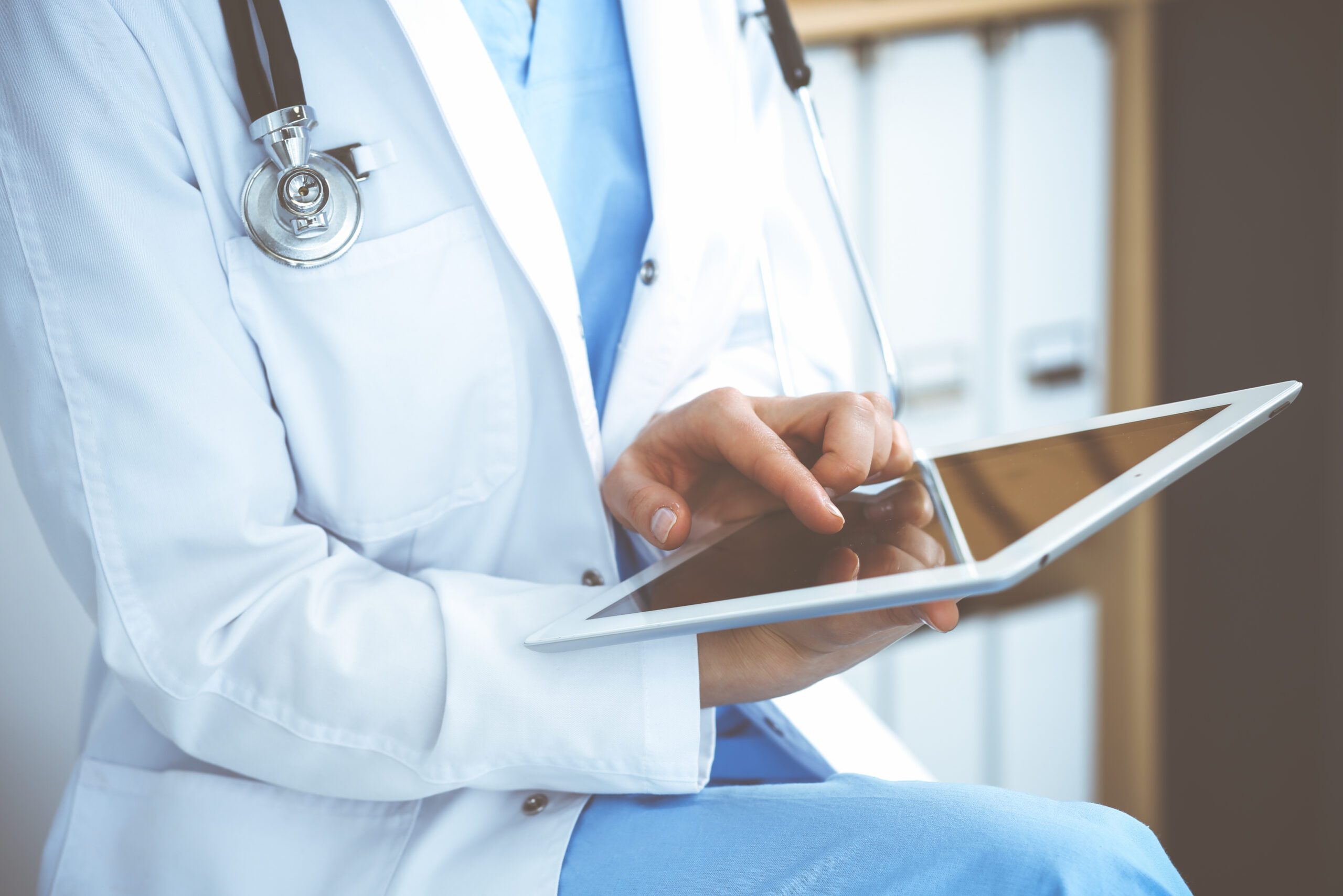 Team Up With iResQ

Real-time repair status
Watch your repairs progress with status updates. We'll proactively communicate with you if we foresee any roadblocks in your future.

Tailored pricing
Using your business's trends and needs, we craft custom and competitive pricing that adjusts with you as you grow or conditions change (not just quarterly or annually).

Flexible billing options
We offer flexible billing and invoicing options that allow you to customize your payment schedule to your business's preference.

Multiple discount options
If you have a lot of repairs or use our team exclusively, we offer discounts on your services. Plus, we may even include shipping for free.

90-day warranties
Our repairs are backed by 90-day warranties to ensure everything works how it's supposed to for as long as it should.

Overnight turnaround times
We understand how critical it is to have a working device. We offer overnight repairs for those times when you just can't be without it.
Let us help you set your team up for success.
When you partner with iResQ, you gain overnight access to expertise and support at the lowest price possible. Whether you need a bulk repair or a free diagnostic service, our team of certified repair technicians is ready and excited to help. Reach out to us today.
Let's start a conversation